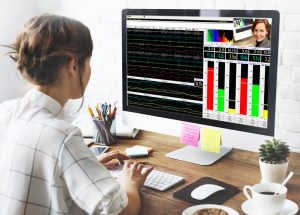 Have a state licensed professional counselor and board certified neurofeedback clinician provide neurofeedback and biofeedback in your home over a remote internet connection. We provide the equipment and show you how to set up everything. By teleconferencing into your home, we control all aspects of the treatment, virtually as if you were in our office.
Advantages:
Freeing you from driving to our office for every session.
Saving you time and expense.
Providing you high quality treatment when suitable local providers are not available.
Here's how it works:
First, an assessment in our office is required. We may also need to conduct some of the initial sessions in our office to establish the best protocol and to train the home user. We'll  show you how to place the sensors and start up the software.
We'll loan you the equipment to take home. You'll have a device to use for checking that the sensors are connected properly. A webcam enables us to check sensor placement and monitor the client.
We log in to the computer remotely and conduct the session. This is not an automated process; we are personally conducting the treatment, giving you our undivided attention throughout the whole session.
Examples:
A family lives 200 miles away in south Texas. It takes over 3 hours to drive to San Antonio to receive treatment for their child who has ADD. Remote training saves over 6 hours and gallons of gas for each session.
A client with a brain injury requires special equipment for transportation. With remote training we can bring the treatment to the client.
School and work schedules are demanding, making it difficult to drive across town to appointments on a regular basis. Remote training can simplify the process.