Medication can be a real life saver, making life worth living. But, not all of life's problems can be cured with a drug. Problematic side effects can be unmanageable. In some cases the medication has no significant benefit. It may be addictive. And, recent research indicates that some medications used for ADD/ADHD and anxiety can have long-term adverse effects.1, 2, 3, 4
For some, medication may have a benefit–though limited. Many disorders require a combination of treatments to achieve a satisfactory improvement. Many of our clients are prescribed psychstimulants for ADD/ADHD, or antidepressants for anxiety, depression or PTSD.
We work in cooperation with prescribing physicians in order to maximize the benefits clients may receive from treatment. We provide a variety of treatment modalities which may supplement the effects of medications, and that provide benefits on their own–without medication.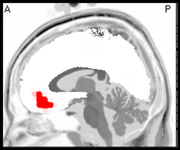 As one example, Dr. Jones' research at UTSA has affirmed the use of neurofeedback as an effective treatment for anxiety symptoms.5 By assessing the particular markers of a client's brainwaves and physiological stress responses, we use a multifaceted approach to anxiety symptoms, as well as similar symptoms found with PTSD.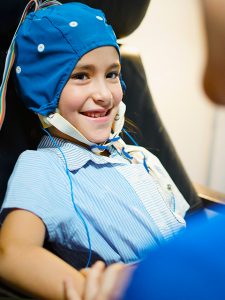 The first step is to conduct a Quantitative EEG (QEEG) to see if your brain reflects the specific markers for your symptoms. We also assess for physical markers of an excess stress response–which can be treated with various forms of biofeedback and counseling therapies.  A treatment plan is then developed to address your symptoms in a way that is most suited to you. Unlike some medications, we are able to specifically target brain areas and brain waves most related with your symptoms.
To get started, contact us.
1ADHD May Increase Risk of Parkinsons Disease and Similar Disorders, University of Utah Health, 09/12/2018
2ADHD Medications: Are ADHD Drugs Right for You or Your Child?, HelpGuide, 10/2018
3Benzodiazepine use may raise risk of Alzheimer's disease, Harvard Health Blog, 12/13/2016
4Management of benzodiazepine misuse and dependence, Australian Prescriber, 10/2015
5QEEG Guided Neurofeedback Treatment for Anxiety Symptoms, Neuroregulation, 09/29/2018