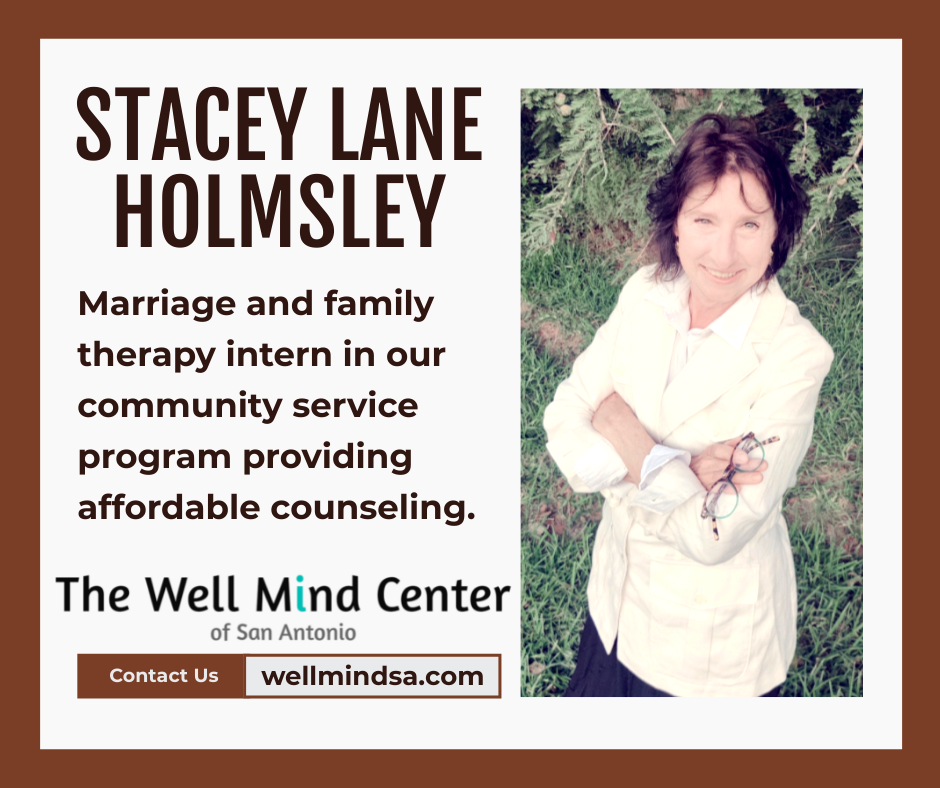 Stacey holds an Undergraduate degree in Business Administration, an Undergraduate degree in Nursing, and is currently working on her master's degree in Clinical Mental Health Counseling specializing in Marriage and Family Therapy. Experienced in many areas of Nursing including Hospice, Disaster/Crisis, Family Practice, and School Nursing, she has first-hand, clinical experience in working with many different types of individuals including teens/adolescents, individuals, couples, and families with Lifespan issues which affect everyone at some point in time including goal setting, life purpose and meaning, unexpected/unwanted change, loss, grief, trauma/crisis, acute and chronic medical issues, relational issues (dating, marriage, separation, divorce, remarriage, partnership relationships), academic/education issues, as well as stress and coping.
More Information
As a Marriage and Family Therapist, my role is to bring you, your marriage, and your family the highest degree of hope and encouragement possible as you navigate life.  The therapeutic approach I take is working collaboratively alongside my clients – addressing specific needs and concerns unique to each client and the situation they find themselves in and taking context into consideration.  My practice is to address your wants and needs – not mine and to build trust and respect of the therapeutic process and the therapeutic alliance I enjoy building with each client.
My counseling office is a warm, professional, and safe therapeutic environment which encourages trust and vulnerability in our conversations so we can dive a little deeper beneath the surface of persistent or gridlocked conflicts or through problematic feelings, thoughts, or actions instrumental in holding many people and families back from experiencing life and relationships at their best – physically, emotionally, or spiritually.
The therapeutic approaches I utilize are Gottman Method Couples Therapy, Narrative Therapy, Attachment Theory, Solutions-Focused Brief Therapy, Existential Therapy, Cognitive Therapy, and Emotion Focused Therapy.   Thorough assessments exploring areas of Biopsychosocial, Cultural, and Spiritual health is often helpful to uncover areas where problems or conflict may originate and/or to determine how best to plan treatments that achieve lasting change, growth, and healing.
You are not alone when personal or professional struggles and/or unexpected hardships or relationship discord show up in life.  I look forward to an initial conversation with you to see how I may be able to help you achieve greater physical, psychological, and/or spiritual health and wellness.